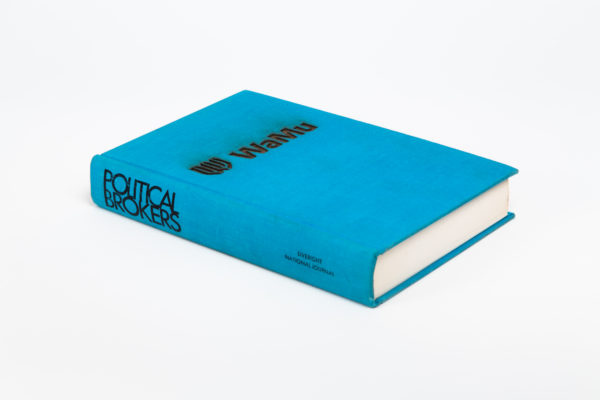 FDIC Insured is an investigation into the erased visual identities of failed banks.
FDIC Insured began in 2008 during the Great Recession after noticing that when a bank failed, the FDIC and the acquiring institution erased the failed bank's visual identity from the internet. Mandiberg began collecting their logos in advance of their public erasure and using a laser-cutter to inscribe them into the covers of cast off investment guidebooks, with titles such as Total Money Makeover, Investing by the Stars, and Nothing Down: How to Buy Real Estate with Little or No Money Down. The project now encompasses the abandoned logos of the 527 banks that have failed to date, each emblazoned on a book. In 2010, an in-progress version the work was exhibited at Pacific Northwest College of Art's Feldman Gallery in Portland, Oregon. Link Art Center and Abandon Normal Devices (ABD) have commissioned a book and web archive that accompany the installation and serve as the exhibition catalog.
The exhibition of FDIC Insured will open on September 15th, the anniversary of the Lehman Brothers bankruptcy filing. It will be on view at 40 Rector Street until December 15th. Visitors will enter through the building's quintessentially corporate lobby, take an elevator to the 15th floor, and enter a recently vacated office suite, where they will encounter Mandiberg's installation and the ghosts of hundreds of failed banks. Throughout the run of the exhibition, Mandiberg will present a series of programs related to current issues in the financial system, including artist talks, video screenings, and panel discussions. These are scheduled for October 4th, October 22nd, and November 15th.