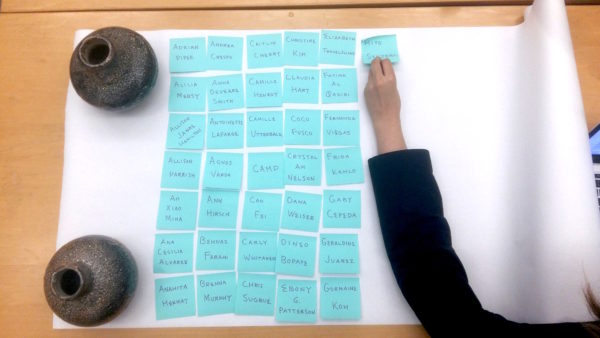 Art+Feminism is an international initiative improving content on gender, feminism, and the arts on Wikipedia.
Art+Feminism arose out of a series of conversations between the four founding co-organizers: Siân Evans, Jacqueline Mabey, Laurel Ptak and me - in the fall of 2013.
An international Art+Feminism Wikipedia Edit-a-thon takes place in March of each year, and individual groups organize independently under the banner of Art+Feminism through the year. Our project is based out of The Museum of Modern Art, New York, with events at the Los Angeles County Museum of Art; Tate, London; Banff Center for the Arts; MAXXI, Rome; Archives nationales de France, Paris; Smithsonian American; and hundreds of others. Since 2014, over 7,000 people at more than 500 events around the world have participated in Art+Feminism's Edit-a-thons, resulting in the creation and improvement of more than 11,000 articles on Wikipedia.
Foreign Policy Magazine named the founders Leading Global Thinkers. Art+Feminism has also received coverage from Artforum, The New York Times, The New Yorker, CBC, Canadian Art, and the BBC.