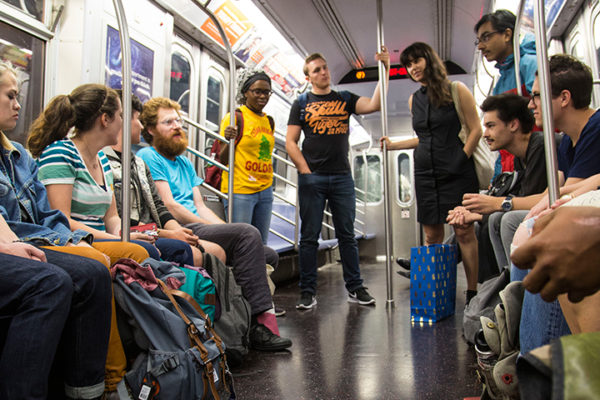 The New York Arts Practicum is a summer arts program where participants experientially learn to bridge their lives as art students into lives as artists in the world. The program is structured around apprenticeships with mentor artists, a critique seminar where participants produce work without access to their institutional facilities, and site visits to artist workspaces, galleries, and museums. I began the Practicum in 2011; the program is now in its eighth consecutive year and has over 100 alumni.
The intensive eight-week program offers participants a structured environment to experience the challenges of life as an artist and demystifies the many ways one can be an artist today. Mentees work in their mentor's studio two to three days per week, meet Monday and Tuesday evenings for a critique seminar, and convene Fridays for site visits in artist studios, galleries, and museums. By working with an artist on a day-to-day basis, participants gain a view of their near futures as artists, learning models for negotiating a creative life outside of school. Past participants called the experience: demystifying, life changing, inspirational reality check.
I wrote about the Practicum for Social Text here; Practicum alumni Kyle Petreycik wrote about the experience here; and Hyperallergic covered the program here.