I know, I should write these more often, so there is less to digest in each one. Much activity of late:
1. Permanent State of Emergency
2. New Videos
3. Shows and talks
4. OMG I'm Twittering: http://twitter.com/mandiberg
5. Histoires à l'ère numérique
---
1. Permanent State of Emergency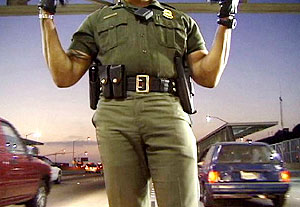 April 7 - 28: Eyebeam's new window gallery in a Permanent State of Emergency
Date: April 7 - 28; Opening Reception: April 17, 6 - 8PM Location: Eyebeam: 540 W. 21st, NYC Cost: Free http://eyebeam.org/events/permanent-state-of-emergency http://www.facebook.com/event.php?eid=65632172284
Eyebeam is pleased to announce the opening of State of Emergency, the inaugural exhibition of the Window Gallery, our new rotating gallery space programmed by Eyebeam fellows and residents and viewable on West 21st Street. State of Emergency, a deliberately provocative projection series organized and co-curated by Sherry Millner and Ernest Larsen, includes work by Eyebeam senior fellow Michael Mandiberg, Mary Kelly, Allan Sekula, Walid Raad, Leslie Thornton, Gregory Sholette, Louis Hock, Marty Lucas, Sally Stein, Martha Rosler, Ligorano/Reese, Yvonne Rainer, James T. Hong, and Yin-Ju Chen, as well as Millner and Larsen themselves.
State of Emergency began several years ago as a silent shout-out against the ever-deepening devastation of democracy, a group response to the manufactured "state of emergency" in which we live. This updated version reinterprets that theme to include caustic responses to the ever-deepening economic collapse.
This inaugural exhibition in the Window Gallery is an initiative of senior fellow Michael Mandiberg.
2. Watch my new videos!
They are short, and sweet, and have nice soundtracks...
HOWTO Burn A Dollar Bill, HOWTO Burn the Oxford English Dictionary, and HowMuchItCosts.us
3. Upcoming and Recent Shows and Talks
Last last week we were in Chicago for the latest installment of the Eyebeam Roadshow. We gave standing room only lectures and workshops at Columbia College, UIC, and UI-Urbanan Champaign. EPIC WIN!
In the month before that Marisa Olson and I spoke at Moore College of Art in Philadelphia, I gave a remote lecture at the Inclusiva.net conference in Buenos Aires, and spoke remotely on a panel at Transmediale. I spoke at Columbia's Studio X on a panel about urban space and the commons, and am slated to talk at Pratt on the 25th of April (time TBA). Talk Talk Talk.
The Postmasters show came down looking pretty. I should have some nice video documentation shortly.
OMG I'm Twittering
For real, first Facebook, now Twitter. Oh, the gateway drugs.
5. Histoires à l'ère numérique
I am currently showing at plug.in in Basel: Histoires à l'ère numérique – works from the collection of Espace Multimédia Gantner 04/03/09 to 05/31/09
Julien Alma / Laurent Hart, Lewis Baltz, Nathalie Bookchin, Martin Le Chevallier, VALIE EXPORT, Gita Hashemi, Felix Stephan Huber / Philip Pocock, George Legrady, Michael Mandiberg, Tony Oursler, Suzanne Treister.
Around the year 2000, at the same time that [plug.in] was founded, across the border in Bourogne, France, another pioneer institution for media art was founded: The Espace Multimédia Gantner. Since then, it provides exhibitions of electronic art, events on media art, electronic music and digital culture, a library and a collection of media art works.
As a collaboration between Espace Gantner and [plug.in], the exhibition "Histoires à l'ère numérique" presents 11 works from the collection of Espace Multimédia Gantner, selected by Annette Schindler and Raffael Dörig from [plug.in].
Hot Tip: Look out for interviews on rocketboom and coolhuntimg in the next few weeks.
Special Bonus: Call for translators for FM.
We are making progress on translations of Digital Foundations into 10 active languages. Spanish is near complete, Polish is just started. Everything else is somewhere in between. For more on how to get involved, see this page. For more information, help, or communication, get in touch with Jennifer Dopazo (jndopazo at gmail dot com).