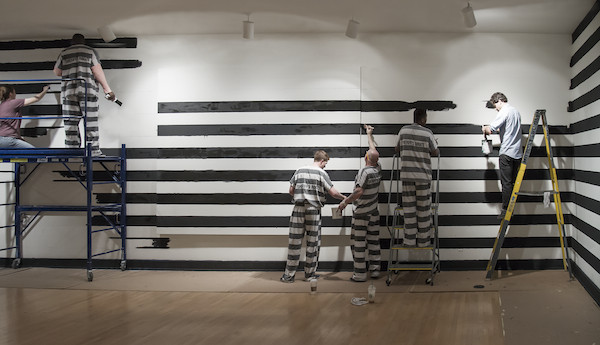 Image from It's not just black and white by Gregory Sale, 2011. Photo by Jason Dillon.
I've organized two colloquia about if, when, and how education becomes art practice. New nontraditional learning scenarios are emerging in many academic disciplines, especially in the arts, but somehow the proposition that education could be a medium for art-making provokes strong reactions. This colloquium invites several artists who are protagonists in educational experiments to explore and question the implications of education as an art practice.
Both events are free and open to the public.
If you're not a part of CAA, you can still attend these discussions.
DIY Educational Experiments: Artist-Run Education or Education as Art?
Thursday, February 12th at 2:30 PM
New York Hilton(1335 Ave of the Americas), Concourse G
Kianga Ford & Shane Aslan Selzer, Pablo Helguera, Liz Linden & Jennifer Kennedy, Benj Gerdes
Friday, February 13th at 6:30 PM
Center for the Humanities (365 Fifth Ave), Martin E. Segal Theatre
BFAMFAPhD, Beverly Naidus, Gregory Sale, Hallie Scott, Joanna Spitzner