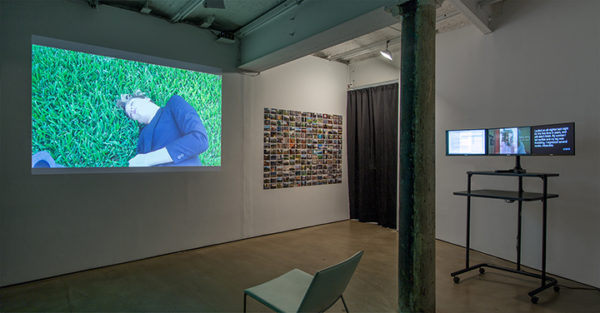 Michael Mandiberg: New Work
Denny Gallery, New York
November 16, 2017 - December 31, 2017
New Work includes a series of new video and installation works, and explores ways in which the self can be measured and performed through the use of technology. Several pieces that are currently on view at LACMA in Michael Mandiberg: Workflow are included in this exhibition: Quantified Self Portrait (One Year Performance) (2016-17), Quantified Self Portrait (Rhythms) (2016-17), and Postmodern Times (2016-17). New Work also features View from the Window at Work (2016), an installation created using the digital labor platform Amazon Mechanical Turk, in which I commissioned 220 freelancers to take a horizontal photo out of the window in the room in which they work. The exhibitions closes on New Year's Eve, when the year of heartbeats ends, and at the exact same moment the show at LACMA closes.